One On One Personal Training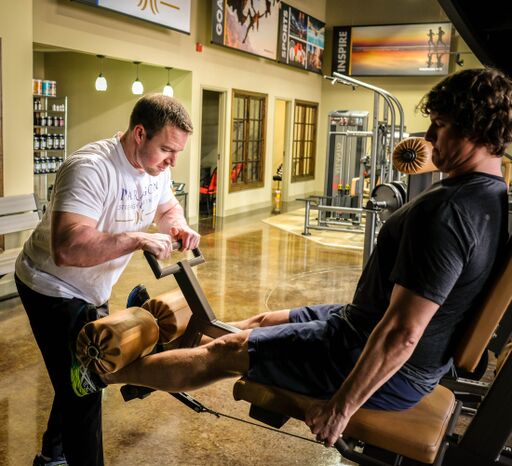 What is One on One Training?
Paragon is committed to giving our clients the attention they deserve.  We've created a gym that lives for that one on one personal training connection. This isn't small group or even two on one training.  This is as specific as personal training can get. From personalized nutrition plans to custom workouts and recovery programs, we believe our clients see the best results due to their program being specific to them and no one else.
Who is this program for?
Simply put, this program is for everyone.  We have had clients that range from high level athletes, to someone who has never held a dumbbell before.  Everything we do is scalable; meaning we make a program that is for the specific level you are at.  But we won't leave you there.  We will challenge you to grow with us.  We will challenge you to be a better version of yourself.  You will be amazed at what you will accomplish when you commit to bettering yourself.  We will be with you every step of the way.
What if I travel a lot?
Most of our clients travel in one way or another.  Whether you travel often for work, or leisurely, we can still be with you every step of the way.  Paragon's MyPT app keeps you connected to us throughout all of your travels.  We upload custom diet, cardio, strength and even mobility plans into the app specific for each client. You will have notes and videos to explain exactly what we want to see in each workout. Now you don't have to lose your one on one personal training just because of traveling.